Mapping your mind
What is a mind map? Put simply, it's a type of diagram, used to help you outline information in a visual format. But really, a mindmap can be anything you need it to be.
It begins with a single concept, located in the center of the map, and other ideas, tasks, keywords and/or thoughts are appended. Items can be categorized, with the map creating branches leading out from the central concept.
See several examples of mind-maps below.
Mindmap software
Here are seven programs, presented in alphabetical order, that you can try to create your own mindmaps with the help of your computer. (Note: I have not tried all of these sites.)
Mapping what you're learning
by Sacha Chua
Mindmap sample
by Maxim Saltanov

Ways to be creative – mind map
Content is king! by Brett Taylor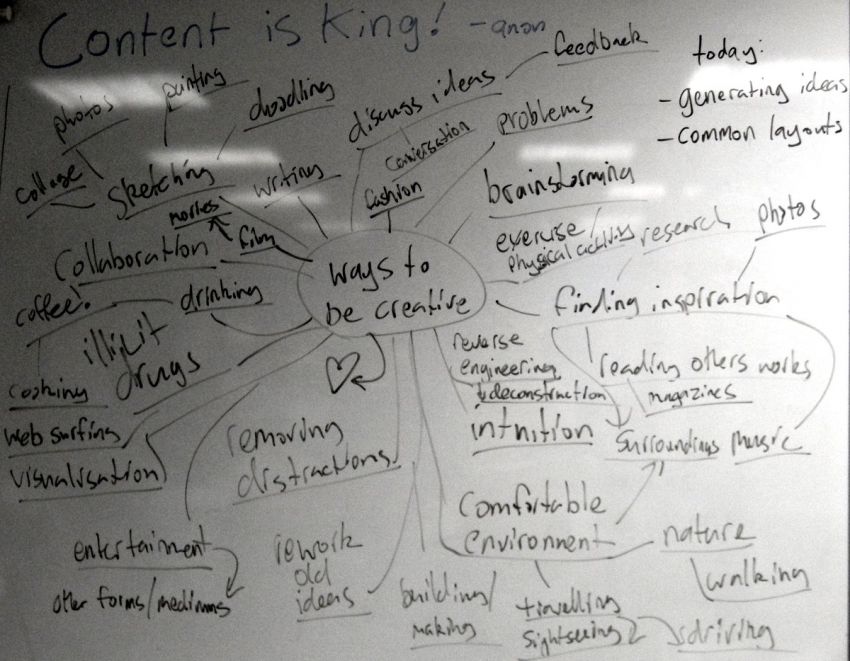 Computer science mind-map
By Till Tantau – The PGF/TikZ manual
Thanks, gratitude and blessings mind map
by Lena
---
These works are licensed under a Creative Commons Attribution-ShareAlike License.